Private Lessons with Claudia R.
Violin (ages 5+), Viola (ages 5+), Violin/Viola (ages 5+)
Claudia R.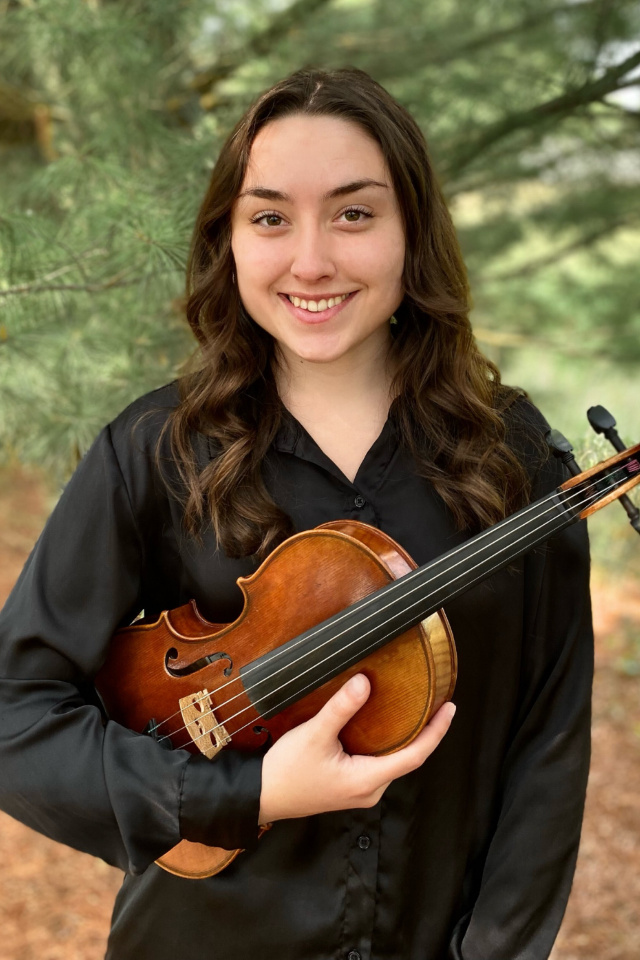 Claudia received her bachelor's of violin performance from Western Michigan University and will continue to pursue a music education degree from Grand Valley State University. She has a passion for teaching classical violin and viola lessons to students of all levels of experience. She recognizes that each student has a unique way of learning, and accommodates students with the method that works best for them. Together with her students, she helps them set a personal goal to achieve continuous improvement by striving for excellence. In addition to teaching, she also performs with local orchestras and is the music assistant at the St.Cecilia's School of Music.

Month to month
Tuesday at Grand Rapids
Month to month
Sunday at Grand Rapids